Custom webbing manufacturer
Webbing manufacturer for various applications
As a webbing manufacturer, we offer solutions tailored to your every need. Our expertise and our machine park of over 50 looms enable us to produce several million meters of top-quality webbing every year.
Our textile straps are distinguished by their versatility, strength and durability, meeting the most stringent requirements of various industries. Opt for the reliability and performance of our products, designed to offer you optimum safety and satisfaction in all your applications.
Explore a vast selection of high-quality textile straps, indispensable in many sectors such as the military, automotive, construction and public works.
Made-to-measure textile straps
We understand that every project is unique, which is why, as a strap manufacturer, we offer tailor-made solutions to perfectly meet your requirements.
Our team of experts is ready to support you in the development of customized textile straps, providing expert advice and applying our know-how to create unique products. You have the freedom to choose dimensions, materials, special treatments and even dyeing to obtain straps perfectly adapted to your application.
Thanks to our flexibility and commitment to quality, we can supply you with custom-made straps to meet your most demanding specifications.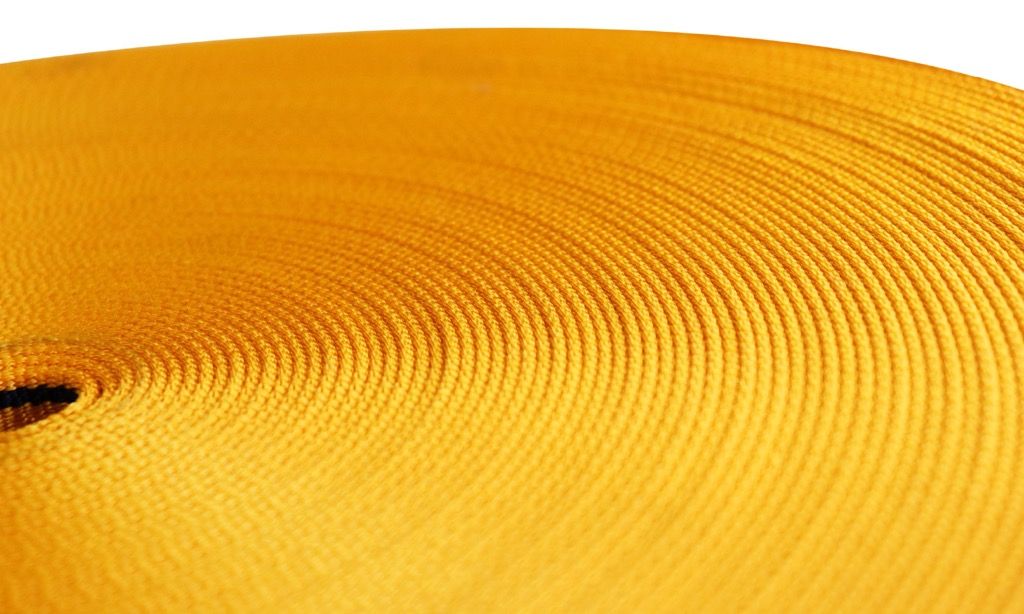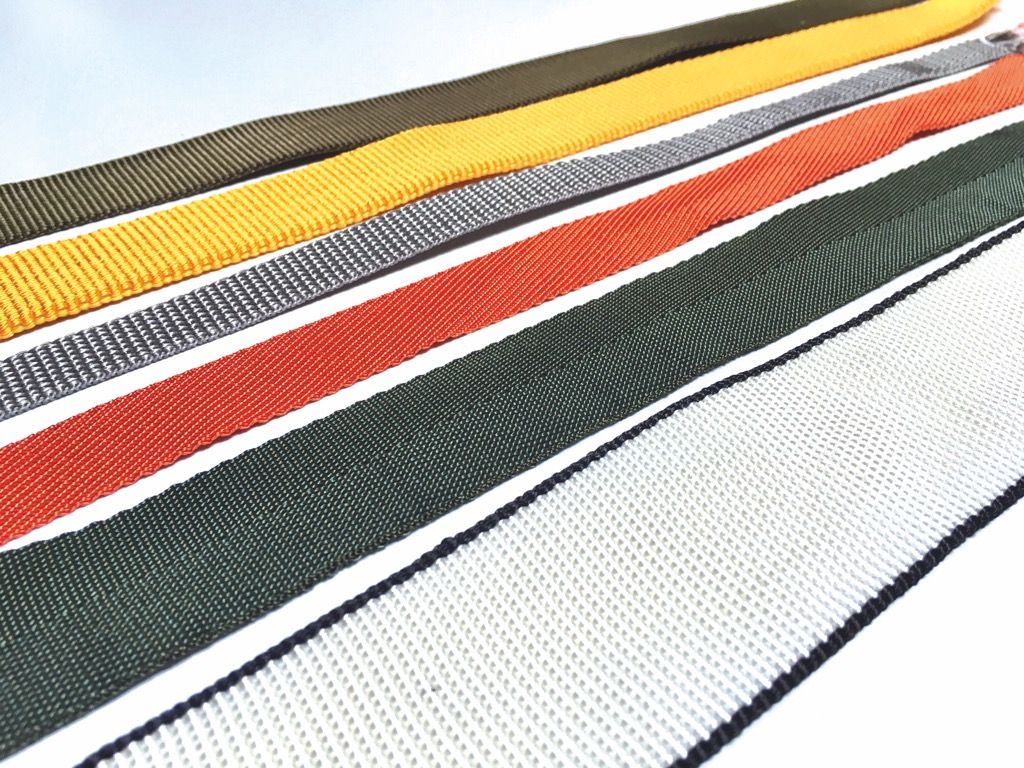 Available in sizes ranging from 10 to 130 mm wide, our technical straps offer impressive resistance of up to 10 tons, guaranteeing optimum safety in all applications.
As a webbing manufacturer, we work with different types of materials, including polyester, polyamide, polypropylene, cotton, aramid and para-ramid (Nomex®, Kevlar®, Trevira®, Dyneema®, etc.), fiberglass and recycled materials, to offer you webbing with specific properties.
What's more, our webbings can benefit from special treatments such as M1 flame-retardant coating, water repellency or UV resistance, increasing their durability and performance in a variety of conditions. You can also choose from a wide range of colors for optimum personalization of your textile straps.
Consulting, research and manufacturing
Our innovative approach allows us to accompany you as a true partner, from the project idea to the industrialization of the finished product.
FAQ | Webbing manufacturer
What is webbing?
Webbing is a manufacturing process in which yarns are interwoven to form flat, strong and resistant straps. These straps are widely used in many applications, including the textile, fashion, furniture, sports and leisure industries.
What are the advantages of webbing over other manufacturing methods?
Webbing offers several advantages over other manufacturing methods, such as plastic webbing extrusion or rubber webbing molding. These include high tensile strength, durability, flexibility and a variety of patterns and colors.
What are the most common uses for woven webbing?
Woven webbing is used in many areas, including belts, safety harnesses, luggage, backpacks, tie-down straps, lifting straps, sports equipment, outdoor goods, fashion accessories, furnishings, medical equipment and much more.
What materials are used in webbing?
Webbing can be woven from a wide variety of materials, particularly cotton, polyester, nylon, polypropylene and polyamide. Each material has specific characteristics in terms of strength, flexibility, moisture absorption and weather resistance.
What are the specific advantages of the materials used in webbing?
The materials used in webbing offer specific advantages. For example, nylon is renowned for its abrasion resistance, polyester is appreciated for its UV and moisture resistance, and cotton is favored for its softness and natural look.
What are the advantages of the tensile strength of woven webbing?
Woven webbings are renowned for their tensile strength, which means they can withstand heavy loads without breaking or buckling. This makes them ideal for applications requiring high strength and reliability, such as lifting straps or safety harnesses.
With LOUISON INDUSTRIES, benefit from more than 140 years of know-how and experience in the field of textiles and plastics processes.