Fabric and textile sizing
Discover our expertise in sizing fabrics and textile products.
Fabric and textile sizing applications
The sizing of fabrics and textile products offers a diverse range of applications, making Louison Industries an essential partner for many industries.
In the FMCG sector, our sizing enables textiles to be reinforced for increased durability, offering superior quality to finished products. In addition, we offer sizing solutions for various textiles used in the manufacture of garments, bags and accessories.
Materials suitable for sizing fabrics and textile products
Louison Industries can perform sizing on a variety of textile materials such as cotton, polyester, nylon, silk and many others. Our sizing processes are also suitable for different types of paper used in industry. We carry out extensive tests to determine the best sizing process for the specific material and customer requirements, guaranteeing optimum adhesion and a high-quality finish.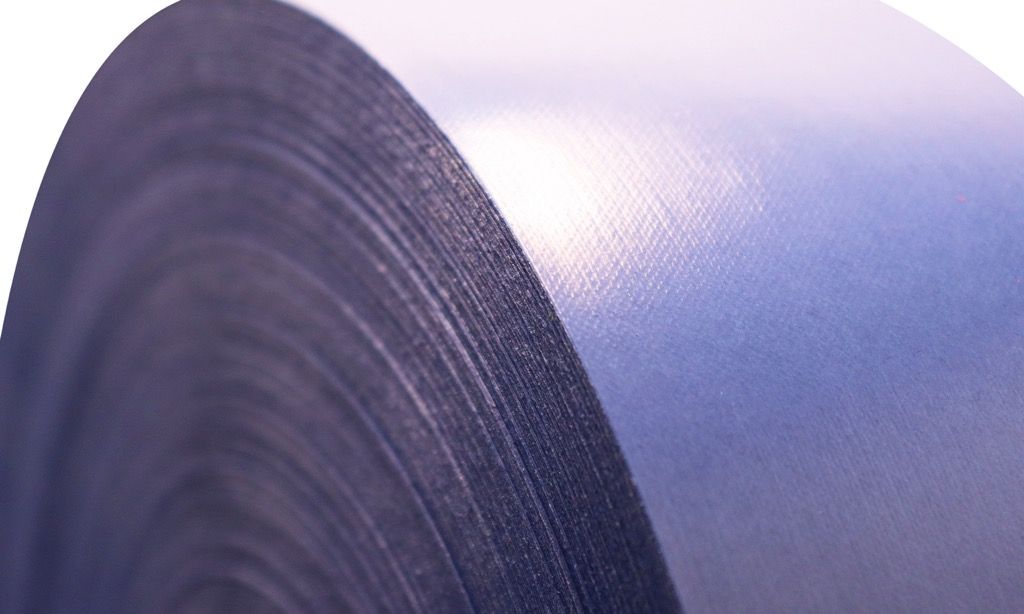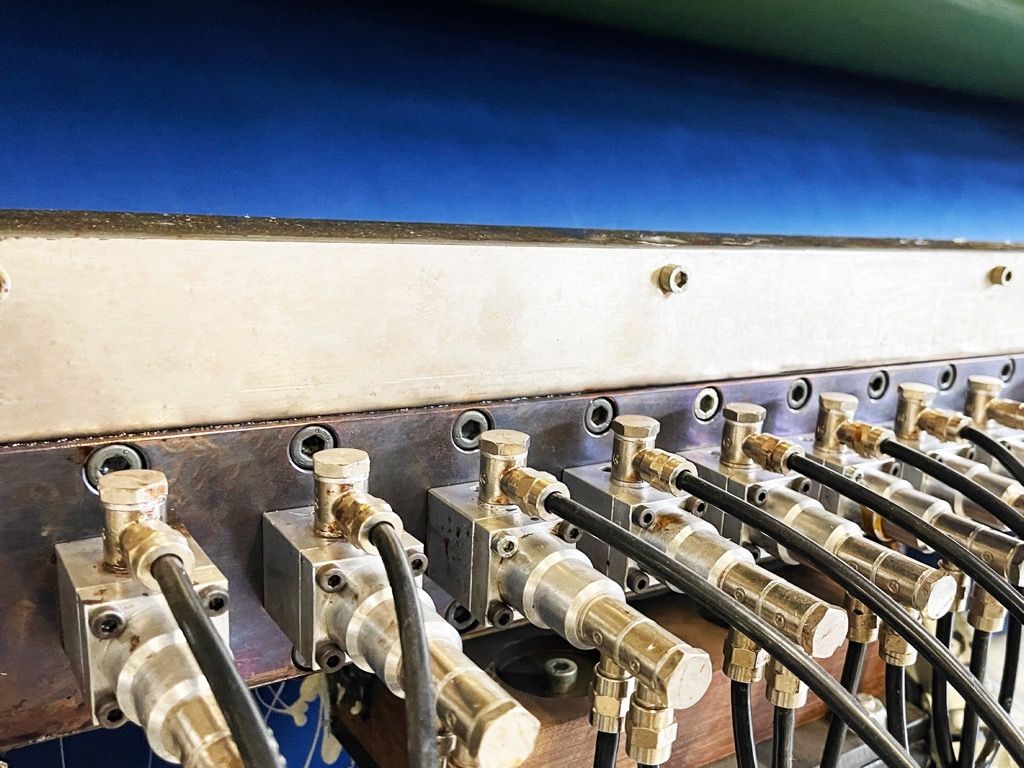 Fabric and textile sizing process
Our fabric and textile sizing process is designed to meet the specific needs of each customer. Direct gluing provides a strong, permanent bond, ideal for applications requiring a solid adhesion. Thermobonding, on the other hand, uses a heat-activated adhesive base, enabling thickness to be adjusted according to the material, offering greater flexibility. Finally, pure adhesive bonding is the perfect solution for solidifying and stiffening textile structures, guaranteeing optimum resistance in a variety of environments.
Direct gluing: environmental benefits
We are committed to offering top-of-the-range finishes while respecting the environment. Our eco-responsible suppliers enable us to use environmentally-friendly adhesives, reducing our ecological footprint. In addition, our gluing processes are designed to minimize the waste of raw materials and optimize the use of resources, contributing to a sustainable approach in our industry.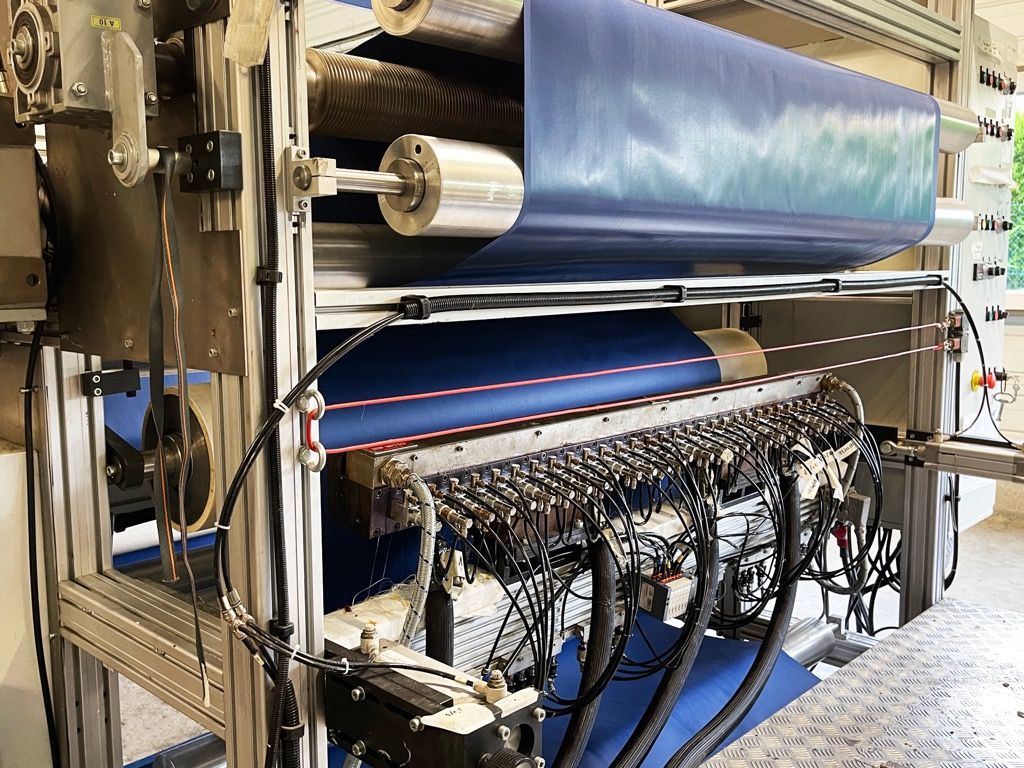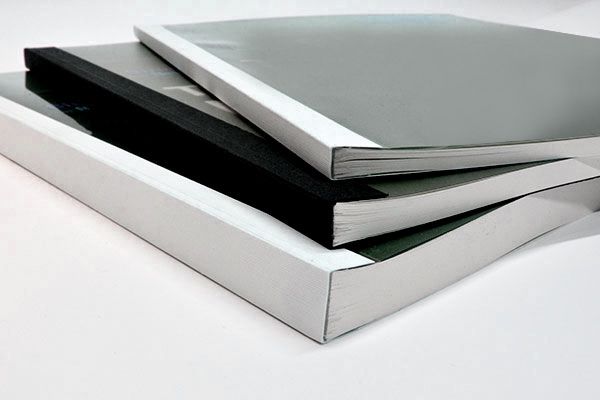 Thermocollage: an innovative and sustainable solution
Thermobonding is one of Louison Industries' most innovative and durable solutions for bonding fabrics and textile products. The process consists of applying a heat-activatable adhesive base, offering a strong, flexible bond according to the thickness of the chosen material. The thinner the substrate to be coated, the more heat-activated it becomes, making it a suitable option for a variety of applications, from delicate textiles to thicker fabrics.
Pure adhesive bonding: strength and resistance
Pure glue bonding is an essential method for solidifying and stiffening textile structures. We use this technique to strengthen fabrics and give them significant resistance to a variety of environments. This solution provides a strong, durable bond, ensuring that finished products meet the highest quality standards, making it a reliable choice for demanding applications.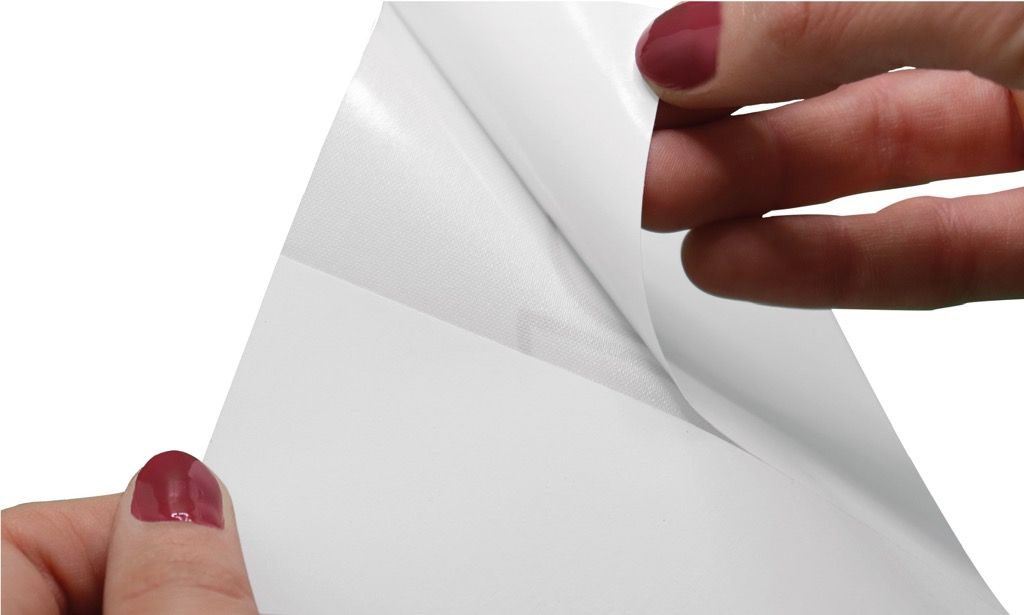 Consulting, research and manufacturing
Our innovative approach allows us to accompany you as a true partner, from the project idea to the industrialization of the finished product.
FAQ | Sizing fabrics and textile products
What are some common uses for fabric sizing?
Fabric gluing is commonly used in the manufacture of garments, upholstery textiles, curtains, cushions and other textile products. It can be used to fasten pieces together, create hems, reinforce areas of tension, and even create decorative patterns.
What are some common uses for paper sizing?
Paper sizing is used in many creative and practical fields. These include book binding, card and album making, collage art, decorations and crafts, and repairing torn documents.
What types of glue are used for sizing fabric and paper?
Different types of glue can be used for gluing fabric and paper. For fabric, special fabric glues, such as fabric glues or textile glues, are commonly used.
Is fabric and paper sizing reversible?
Fabric and paper sizing can be permanent or temporary, depending on the type of glue used. Some glues allow permanent sizing, making the bond difficult to undo.
With LOUISON INDUSTRIES, benefit from more than 140 years of know-how and experience in the field of textiles and plastics processes.